Evening primrose oil for hair – how to use it?
Evening primrose oil is one of the best…
… hair regenerating substances.
Evening primrose oil as one of a very few oils…
… has this high concentration of acids from the omega-6 group. Therefore,…
Evening primrose oil…
… conditions even the most damaged hair.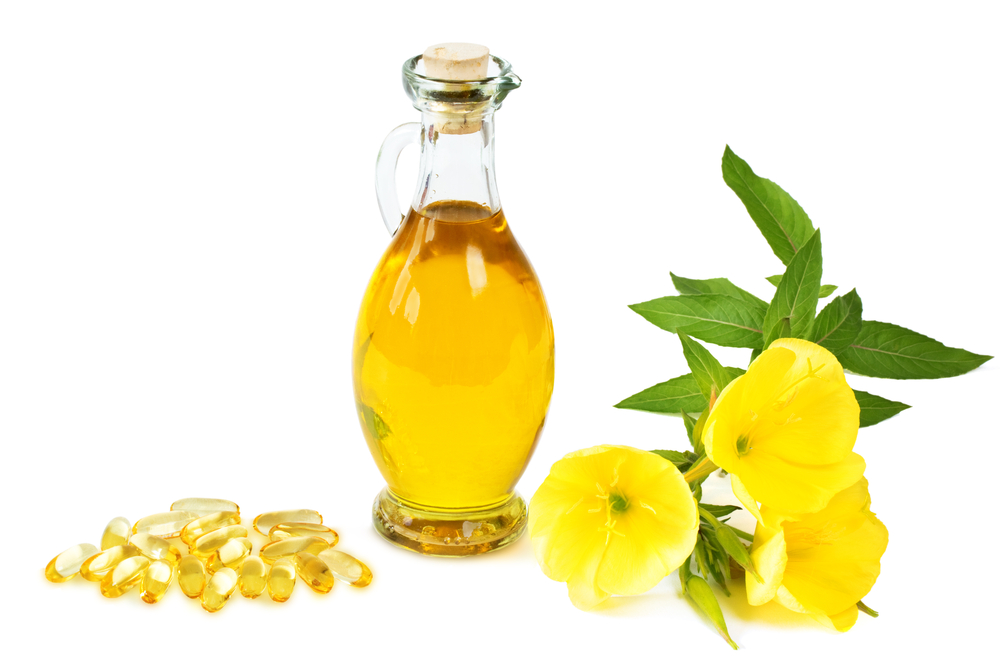 This little plant of yellow flowers, which is often seen on meadows and fields, is an irreplaceable weapon in the fight for beautiful and healthy hair. A set of minerals and vitamins and diversity of unsaturated fatty acids makes allows oil to regenerate strands and improve the processes taking place inside cells, slows down ageing processes and protects wisps. This is a complex care provided by one substance. Evening primrose oil will mend even the most damaged, high porosity hair. If your strands lost vitality and condition, are brittle and lack moisture – you must use evening primrose oil.
Before you proceed, click here to discover the best cosmetics with Evening Primrose.
How to use evening primrose oil on hair?
1. Overnight hair oiling with evening primrose oil?
Apply oil to hair and scalp and massage it carefully. Wrap your head in a towel and leave it in overnight. In the morning wash your hair with a mild shampoo.
2. Apply evening primrose oil before washing hair.
Apply evening primrose oil to hair and scalp the same way as in the previous point. Your hair can be dry or  slightly damped with a herba infusion (nettle, horsetail, brahmi brew). Leave the oil in for about an hour. After this period of time, wash your hair as usually.
3. Evening primrose oil after washing hair. 
During this treatment avoid applying oil to your scalp. In this case rub it only into your moisten hair. There is no need to rinse it. Oil will penetrate the wisps and protect them for many hours.
4. Evening primrose oil in a form of a hair serum. 
Evening primrose oil can be used many times during the day – it will moisturise strands, provide shine and improve resistance. Additionally, it will facilitate styling and tame unruly, frizzy wisps. Apply it only to the ends or from the ear level downwards.
Good luck with your hair oiling!