Evening Primrose Oil – Where to find it? Cosmetics with Evening Primrose Oil
Is is possible to find a magical beauty product in the meadow? Of course! The best example is the evening primrose. It is an inconspicuous of which you extract a valuable oil by cold-pressing. It is the source of many essential fatty acids and nutrients. In what cosmetics can you find this precious substance?
First of all, it has an adorable name and looks really nice. It is not an exotic plant, nevertheless, it comprises many valuable ingredients, necessary for the care of your hair and body. What exactly can we find in this valuable oil?
Evening primrose oil – components
The same as most natural oils, evening primrose oil also contains many fatty acids. They are necessary in hair care (responsible for sealing keratin scales in the cuticle layer protecting hair) and in the skin care (they are a part of the protective hydrolipid layer). Evening primrose is made of 75% of linoleic acid belonging to the omega-6 group. We also have other acids, but in much smaller amounts: stearic, omega-3, palmitic and omega-9.
Moreover, evening primrose oil also consists of vitamins – mainly vitamin E (antioxidant) that inhibits ageing processes. What else? Plant sterols, sulfuric amino acids especially valuable for damaged hair, and minerals (calcium, magnesium, zinc, selenium).
Evening primrose oil – how does it work?
stimulates the formation of hair and skin cells (accelerates growth),
inhibits ageing thanks to its antioxidant properties,
removes toxins from the body and cleanses the skin,
effectively nourishes the body's cells and properly hydrates them,
soothes irritations that appear on the skin of the body or head.
Attention! Evening primrose oil loses its valuable properties after heating up. Therefore, it must be cold-pressed and always used at a room temperature.
Evening primrose oil has so many interesting properties thanks to which cosmetics manufacturers are more and more eager to use it. Not only for the hair, but also for the skin care products. Evening primrose oil in capsules is a very popular product that can be massaged into the scalp or hair ends. However, it is worth buying a ready-made cosmetic, which contains evening primrose oil. Accompanied by other, carefully selected ingredients, will work more effectively.
Hair care cosmetics with evening primrose oil
Nanoil for high porosity hair
Perfectly selected natural ingredients, including evening primrose oil reinforced by five other oils: almond oil, argan oil, avocado oil, maracuja oil and cotton seed oil. Such rich composition is only effective if all the ingredients complement one another and provide similar properties. The formula of NANOIL for High Porosity Hair is based on six oils (selected accordingly to the content of unsaturated fatty acids) designed for damaged hair. It is the only product available on the market that has been matched to the hair porosity. It is described as the most effective and deeply regenerating cosmetic. Apart from the above-mentioned ingredients, Nanoil for High Porosity Hair also comprises keratin, pro-vitamin B5, silk, lanolin, vitamin E and other substances responsible for reinforcing hair. It deeply regenerates and rebuilds even the largest cavities in the cuticle layer, stimulates hair growth, regulates processes in the scalp, protects and visually improves the appearance of your strands. The light formula of the highly-absorbed Nanoil hair oil comes in a 100 ml black and elegant bottle. It costs only little more than competing products but it lasts for several months of regular use.
JOHN MASTERS ORGANICS Scalp Stimulating Shampoo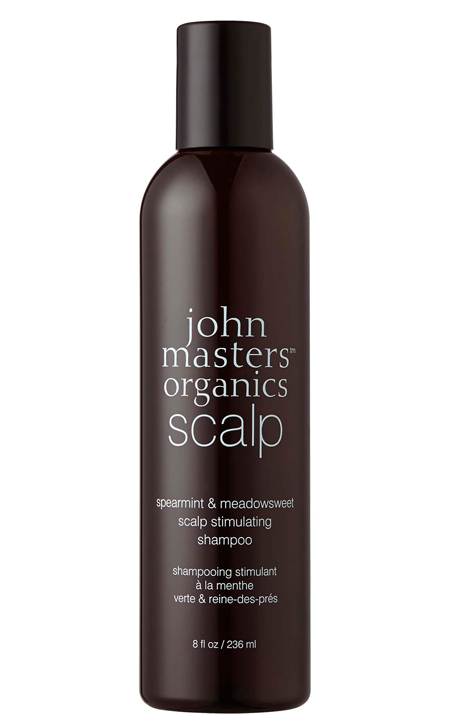 Cleansing products can be also based on evening primrose oil. In this case, it works as a nutrient that takes care of the scalp's proper condition. JOHN MASTERS ORGANICS Scalp Stimulating Shampoo comprises evening primrose oil. It is an organic cosmetic for weakened and falling out hair. It cleanses, nourishes, and stimulates hair bulbs, as well as controls sebum secretion. In this case, evening primrose oil is an additional ingredient to aloe leaf juice, green pepper and peppermint oil, mulberry extract and several oils (including sunflower, linseed and jojoba). Unfortunately, John Masters Organics shampoo is very expensive.
L'OREAL Liss Unlimited Evening Primrose Oil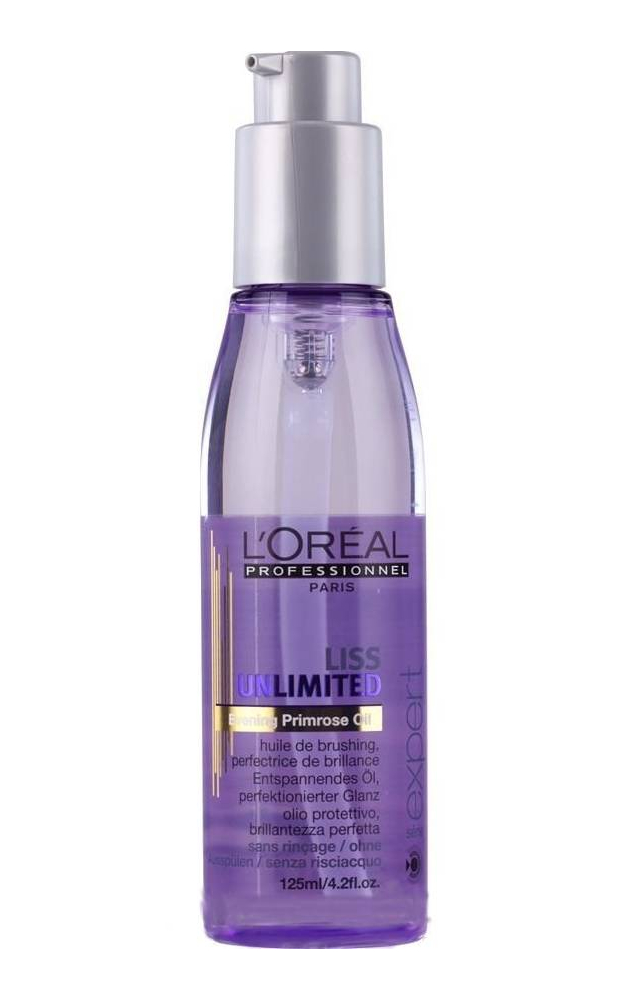 It is becoming more common for styling products to contain nutrients. Our precious oil is found in L'OREAL Liss Unlimited Evening Primrose Oil. It is a smoothing oil that provides unruly hair with beautiful shine. It limits frizz even on a day of 80% humidity. In my opinion, it sounds pretty impressive. The formula is based on Keratinoil Complex – a combination of evening primrose oil and kukui oil with keratin. Unfortunately, in practice, it is a typical hair serum with a lot of silicones and alcohols that dehydrate hair. Apart from the two mentioned oils, there are no other natural ingredients.
Face care cosmetics with evening primrose oil.
STARSKIN The Gold Mask / STARSKIN The Diamond Mask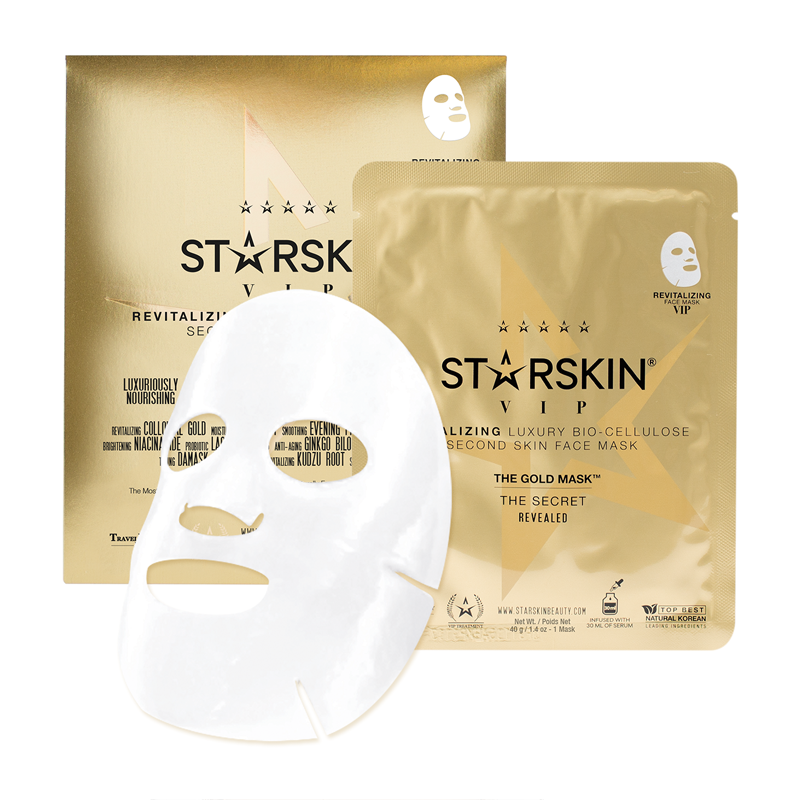 As it moisturises, cleanses well and provides anti-ageing action, it means that evening primrose oil is also good for face care. You can apply it directly or with face masks. It is the base of the very popular STARSKIN The Gold Mask or STARSKIN The Diamond Mask. Evening Primrose Oil is the most important ingredient right next to avocado oil, coconut extract, rose water, Damascus rose oil and dozens of other natural extracts and oils. Some components are the same for both masks, but many differ. Starskin is a biocellulosic sheet mask that adheres perfectly to your face and coats the skin with the best ingredients.
MAC Cleanse Off Oil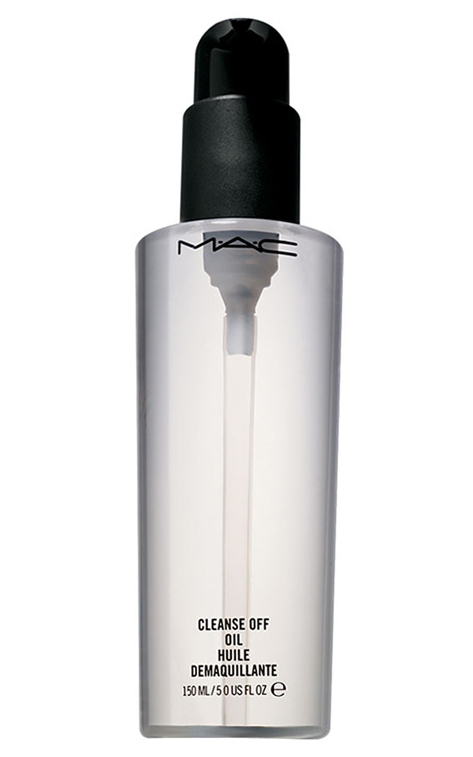 Evening primrose oil is a common ingredient of facial cleansing products, which performs a similar task as in hair shampoos. First of all, it maintains proper hydration, regulates the pH of the scalp and purifies it from toxins. It is the evening primrose oil that provides anti-age properties in MAC Cleanse Off Oil. It is one of the most expensive make-up removers. We will also find olive oil, squalane, jojoba oil, wheat germ oil, rice oil, chamomile oil, lavender and rose. MAC cleansing liquid removes even very durable and waterproof make-up.